KATHERINE DOW BLYTON
"I'm delighted to support Murphy's Army
and their Purple Poppy campaign"
PLEASE NOTE:  THE MURPHY'S ARMY PURPLE POPPY CAMPAIGN IS IN NO WAY CONNECTED TO OR AFFILIATED WITH THE RBL OR ITS POPPY APPEAL

The National Foundation for Retired Service Animals is aregistered charity set up to promote the care, well-being, and welfare of retired service animals from across the emergency service family, namely that of the police, fire, border force and prison services.  
It supports the owners of retired dogs and horses by helping with veterinary bills and ongoing care
The NFRSA also helps the existing local charities who have already been working incredibly hard to provide this vital support, by promoting their work and sign-posting those who need help, or would like to offer help, to the established organisations.
For more information please visit their website nfrsa.orrg.uk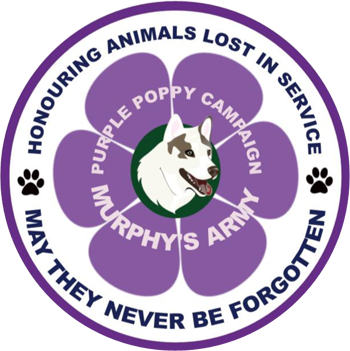 MAPPC
This year sees a slight change to the way in which our funds will be distributed.  Previously around one-third of the monies raised has benefitted our own charity Murphy's Army to help animals in need on a general basis through our network of rescue organisations.  As our Purple Poppy Campaign grow however a reserve is needed to fund the cost of merchandise, packing materials, postage and other essential costs.  In 2023 therefore the former Murphy's Army share will be retained by MAPPC with adjustments in 2024 when the reserve is established.
To find out more about the work of Murphy's Army please visit  murphysarmy.org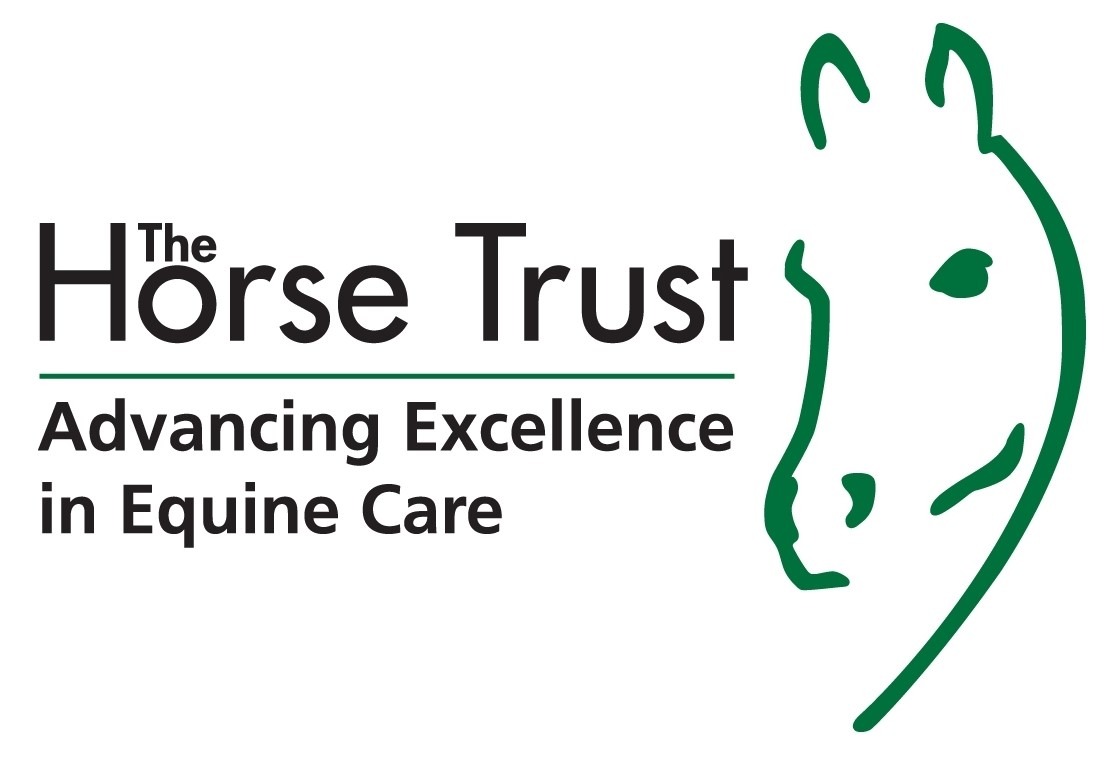 For 136 years The Horse Trust's Home of Rest for Horses has specialised in providing retirement and respite for working horses and ponies.  These hard-working equine public servants have served our nation in the Police, the Army or with charities which use horses to help people
We also provide sanctuary to horses, ponies and donkeys who have suffered from cruelty or neglect and who are in desperate need of specialist treatment and care.  More information about our work can be found at horsetrust.org.uk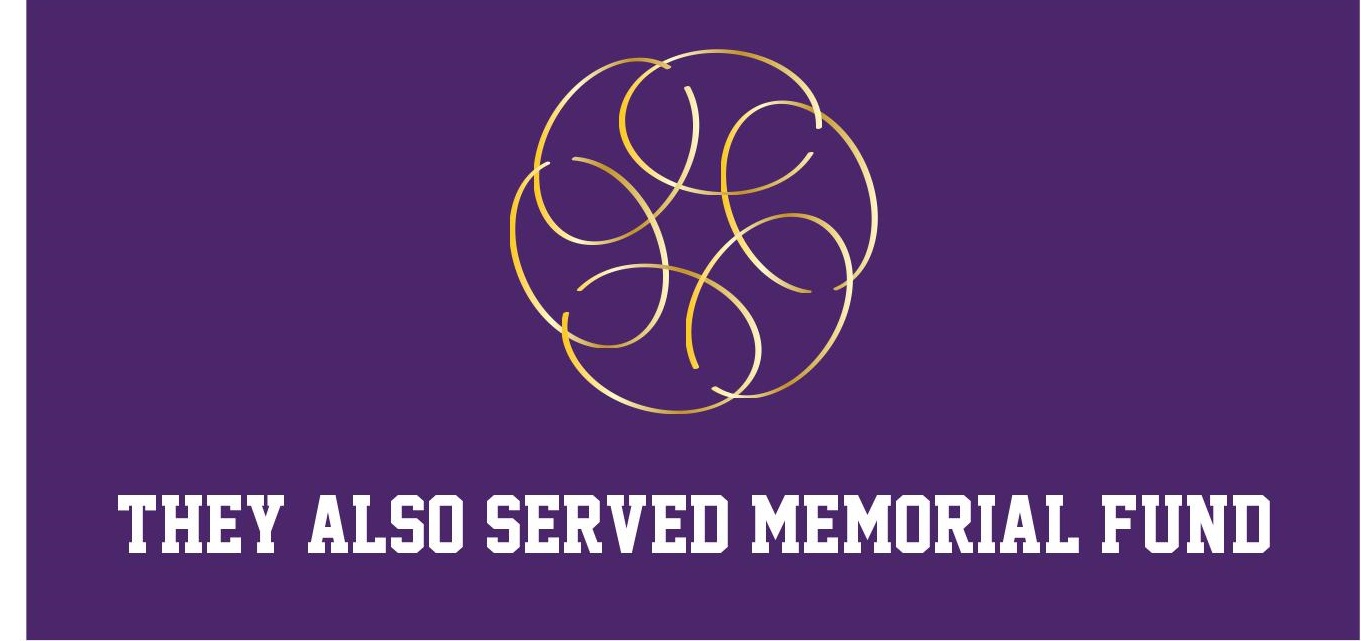 They Also Served Memorial Fund
Launched in 2022 this is a very special fund from which we hope to create a memorial for Service animals.  As helping them in retirement remains our priority, only a small proportion of funds raised will go towards this.  We will of course keep you posted as it builds…
SHOW

Y

OUR

S

UPPORT!
New stocks of Murphy's Army beautiful hand made purple poppies are now on sale!  You can choose from the traditional 'human' version with pin back, or our specially designed animal version with Velcro fastening to attach to leads or collars.
We will soon be revealing our 2023 Murphy's Army Purple Poppy pin badge, a very special design this year, plus we have an extensive range of additional MAPPC merchandise to help you show your support.
Just follow the links to place your orders. Alternatively, you can make a donation, also very much appreciated.
C
ELEBRITY
B
ACKING
Our sincere thanks to the following celebrities, and their beautiful pets, who have supported the Murphy's Army Purple Poppy Campaigns to date. If you would like to join them and show your support please do get in touch.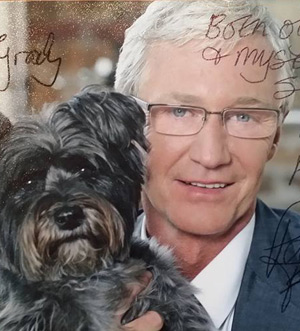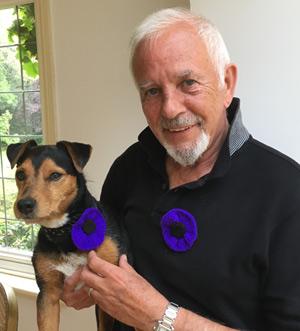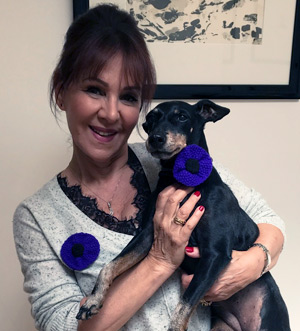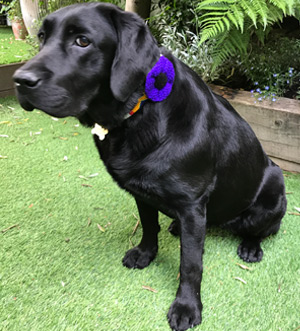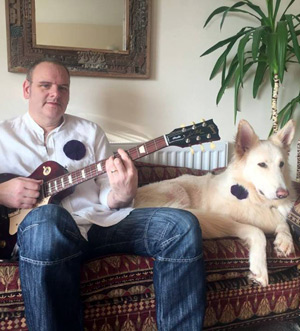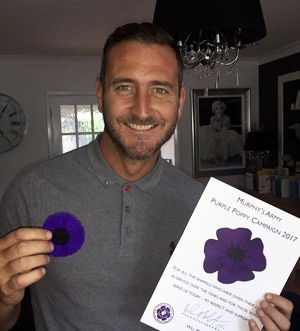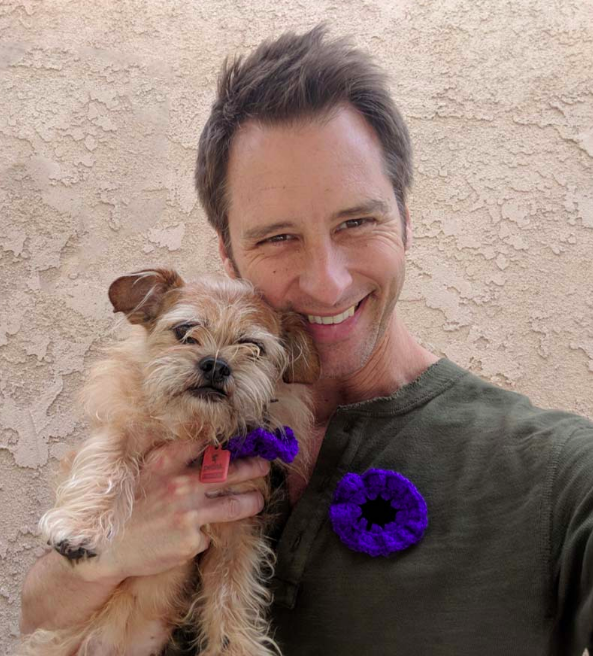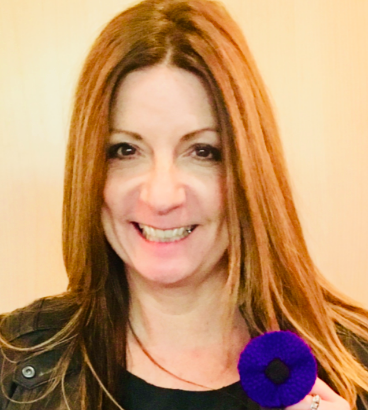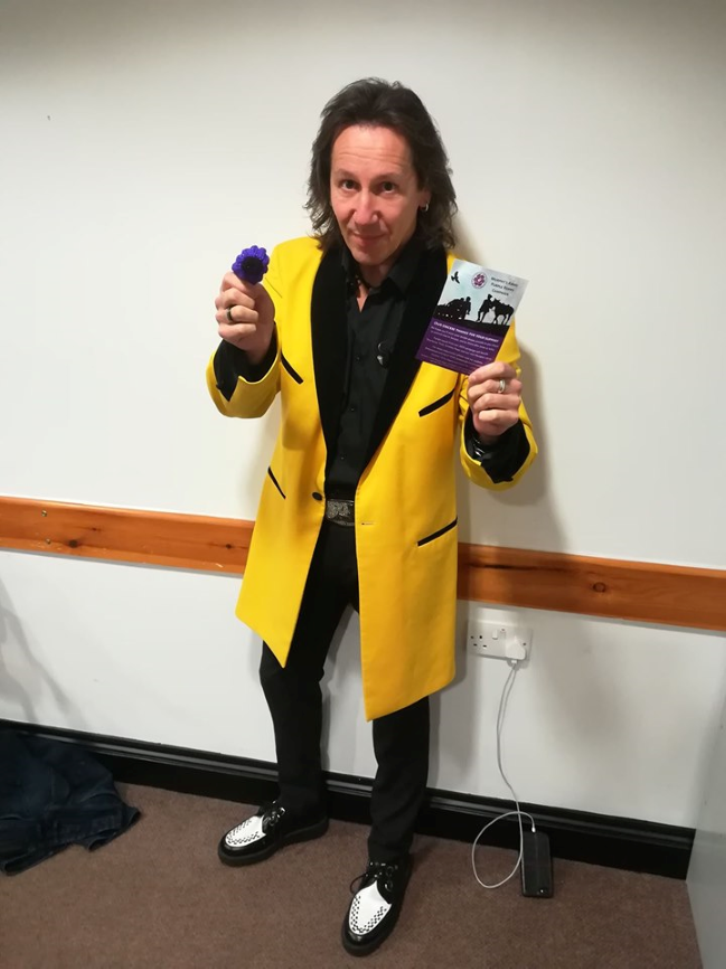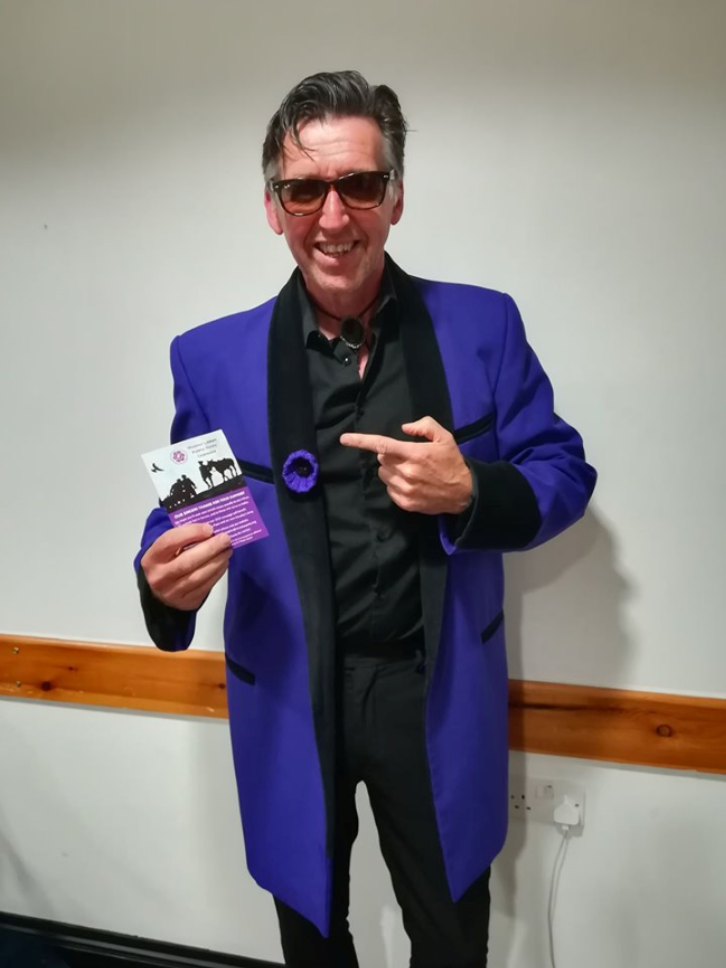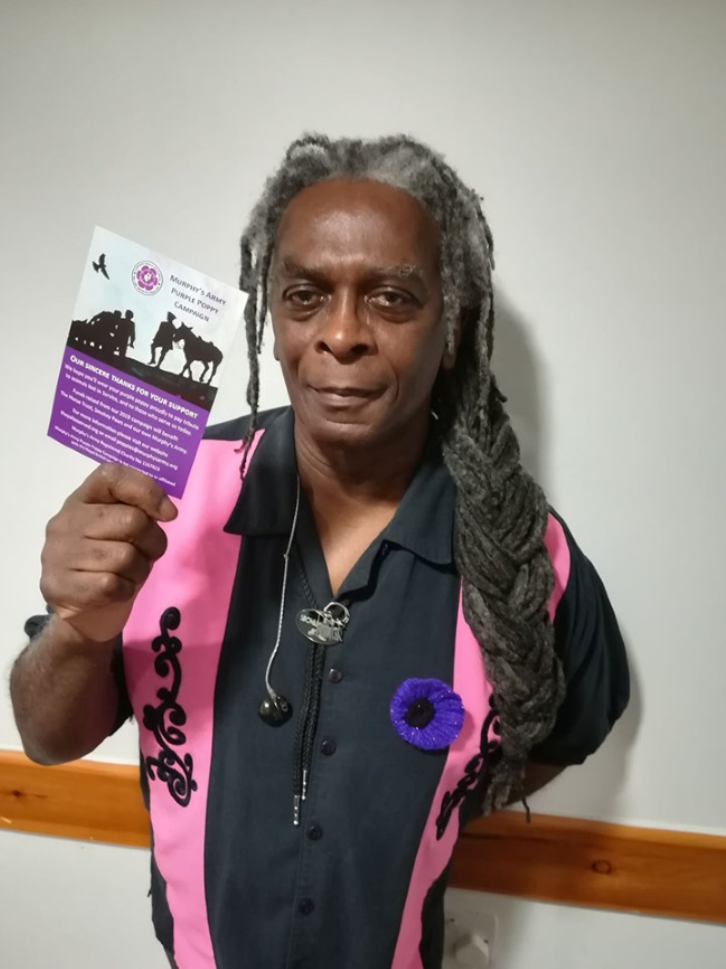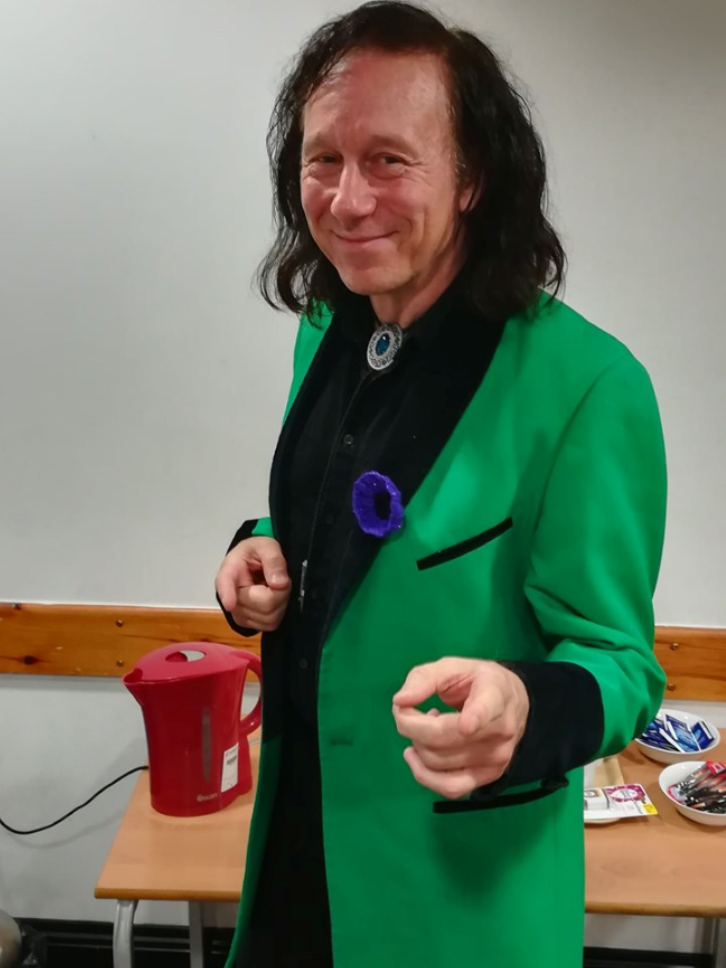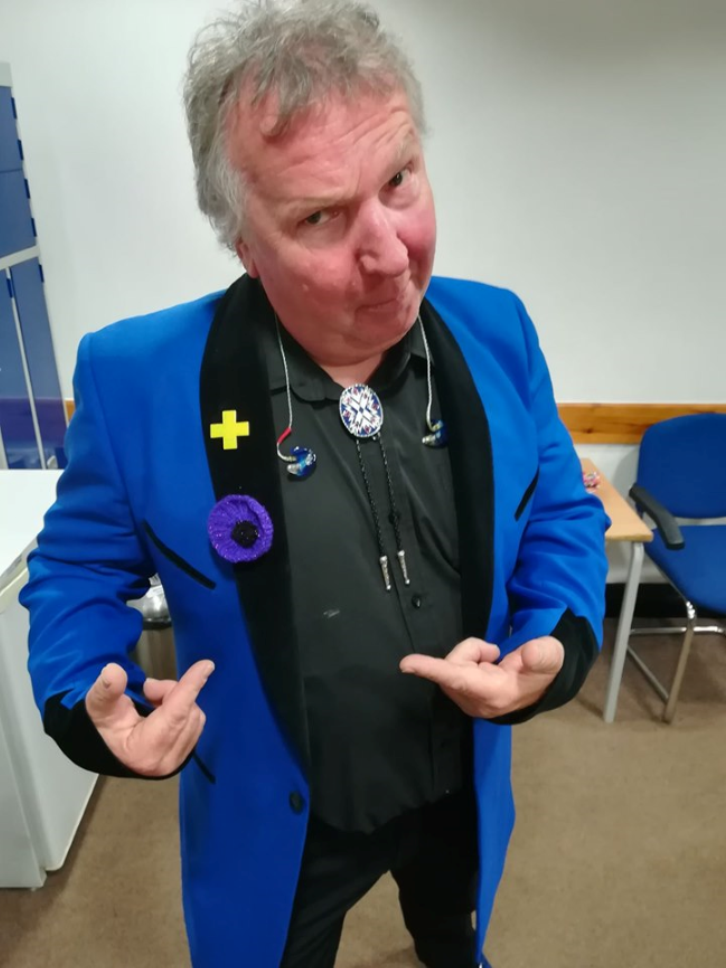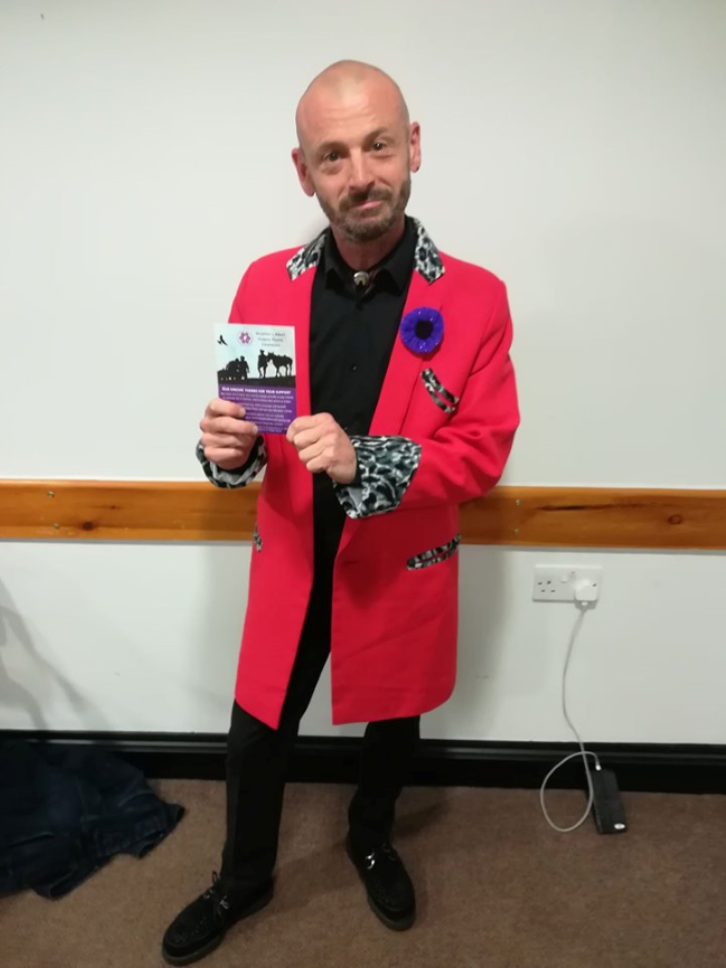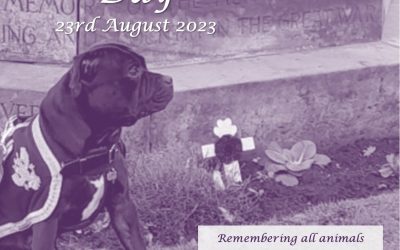 As Official Ambassadors of Animal Remembrance in the UK, Murphy's Army Purple Poppy Campaign invites you to mark Purple Poppy Day with them   Our campaign, which is run throughout the year, remembers not only animals lost in service, but pays tribute to those who serve us today, protecting us and keeping us safe in so many different ways . Please join us in showing your support…
read more
PHOTO

G

ALLERY
Wearing their Murphy's Army purple poppies with pride! Just some of the amazing pictures from our Purple Poppy Campaigns. Don't forget to
send us yours
!
CONTACT

U

S
If you would like to contact us please do so using the following contact form. May we res[respectfully ask however that you do not contact us regarding availability of the Murphy's Army Purple Poppy pin badges or knitted poppies.  We will let you know via this site as soon as they are in stock.
Please remember, we're a small team made up entirely of volunteers but we will respond as quickly as we can