WITH SINCERE THANKS
TO SIMPLY JASPERS
OFFICIAL SPONSORS OF
MURPHY'S ARMY
PURPLE POPPY CAMPAIGN
KATHERINE DOW BLYTON
"I'm delighted to support Murphy's Army
and their Purple Poppy campaign"
PLEASE NOTE:  THE MURPHY'S ARMY PURPLE POPPY CAMPAIGN IS IN NO WAY CONNECTED TO OR AFFILIATED WITH THE RBL OR IT'S POPPY APPEAL

The National Foundation for Retired Service Animals is a new charity set up to promote the care, well-being, and welfare of retired service animals from across the emergency service family, namely that of the police, fire, and prison services.
It will support the owners of retired dogs and horses by helping with veterinary bills and ongoing care, whether they be the handlers who have decided to keep their work partners, or the families who have adopted a retired service animal.
The NFRSA will also help the existing local charities who have already been working incredibly hard to provide this vital support, by promoting their work and sign-posting those who need help, or would like to offer help, to the established organisations if applicable to their location.
Retired service animals are no longer afforded financial help once they have put their paws or hooves up, and so it is up to us to ensure their retirement is one of comfort and safety – this includes their ongoing health and happiness.
For years they have protected us, the public, from danger – whether it be criminal activities, crowd control using horses, fire detection dogs, or prison dogs. It is now our turn to protect our protectors.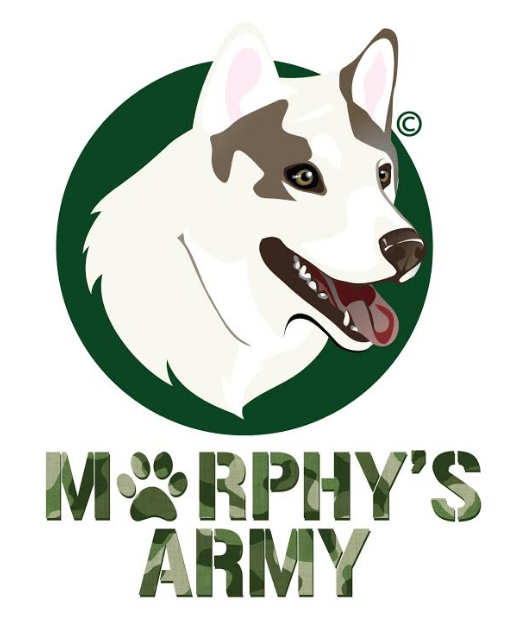 Murphy's Army
Our Campaign would not be complete without the inclusion of our very own Murphy's Army, enabling us to continue our work helping animals in need today.
Little did he know, when stolen in 2014, what an incredible impact the now famous Murphy would have. He brought together a team of people who, despite Murphy's safe return, pledged to help other owners whose pets were missing.  Awarded charity status in 2016, our mssiion is to help reunite pets with their owners, raise pet theft awareness and promote pet safety, welfare and care.
We are proud to have awarded over £40,000 worth of grants to assist rescues with the daily needs of animals in their care or to cover emergency veterinary bills. Your support means that our invaluable contribution can continue.
To find out more please visit our main website murphysarmy.org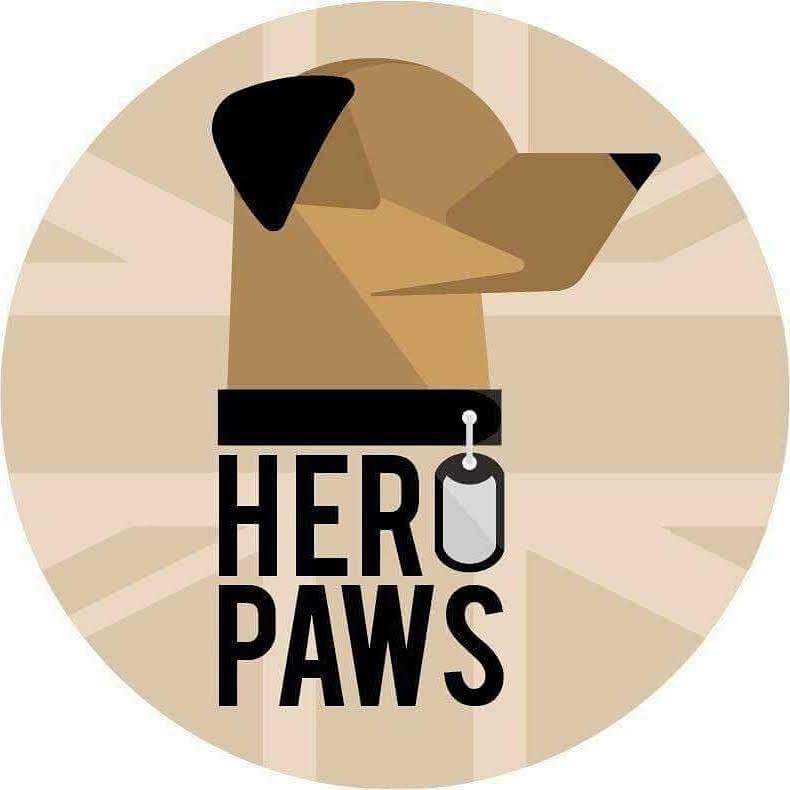 Hero Paws is a registered charity that supports all services that employ working dogs, from Military and Police to civilian sectors such as HMPS, Security, Conservation and Search roles.
We offer an unbiased process that aids all dogs to retire whether that be from failed training, unable to meet their current training standards or they have come to the end of their service. 
We offer to help bridge the gap from service to general population, to search for and rehome to the perfect home.  We offer continued support and guidance to make sure these dogs live out the retirement they deserve.
SHOW

Y

OUR

S

UPPORT!
New stocks of Murphy's Army beautiful hand made purple poppies are now on sale!  You can choose from the traditional 'human' version with pin back, or our specially designed animal version with Velcro fastening to attach to leads or collars.
We will soon be revealing our 2022 Murphy's Army Purple Poppy pin badge, a very special design this year, plus an additional range of merchandise some of which features the very poignant painting created for us by Dave H Remembrance Art.
Just follow the links to place your orders. Alternatively, you can make a donation, also very much appreciated.
S
ONSORS
With sincere thanks to the official sponsors of Murphy's Army Purple Poppy Campaign, Simply Jaspers Ltd.  Their very kind and generous contribution will mean that even more of the funds raised will benefit our worthy causes.  If your business would like to help please do get in touch.
C
ELEBRITY
B
ACKING
Our sincere thanks to the following celebrities, and their beautiful pets, who have supported the Murphy's Army Purple Poppy Campaigns to date. If you would like to join them and show your support please do get in touch.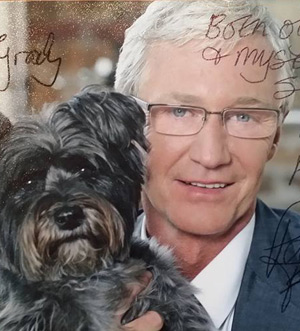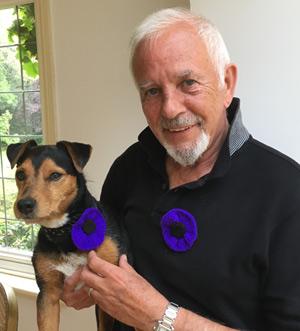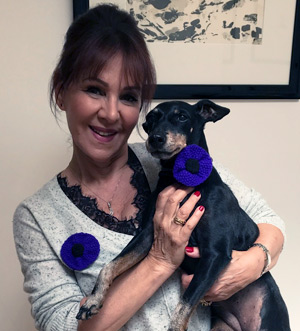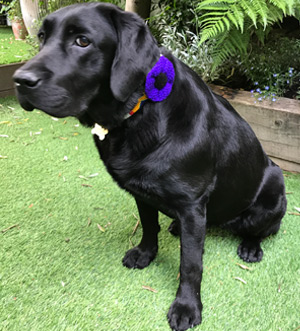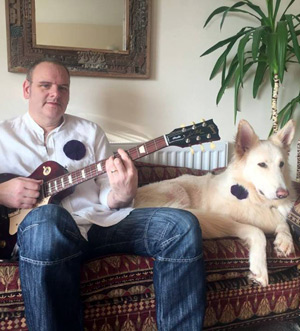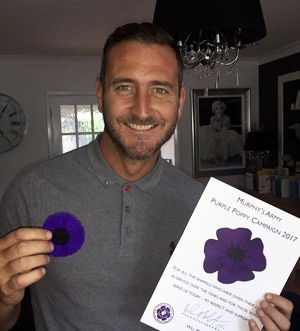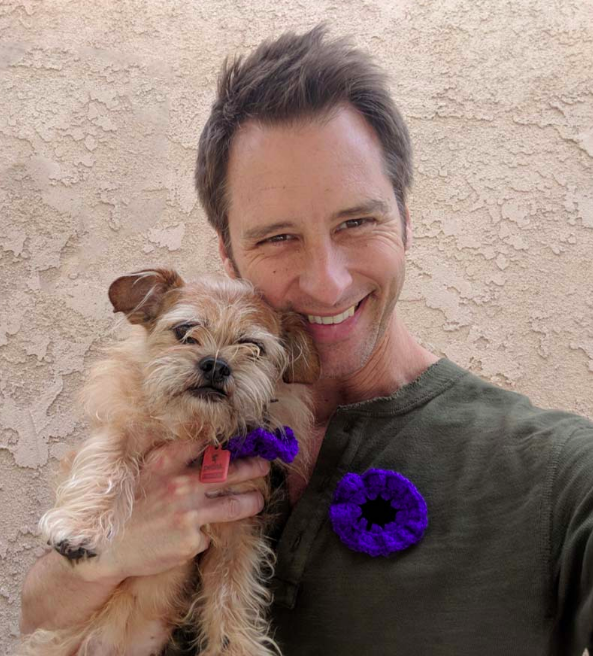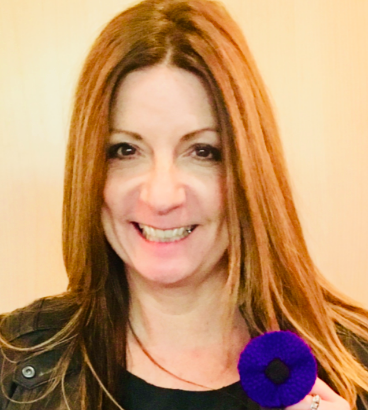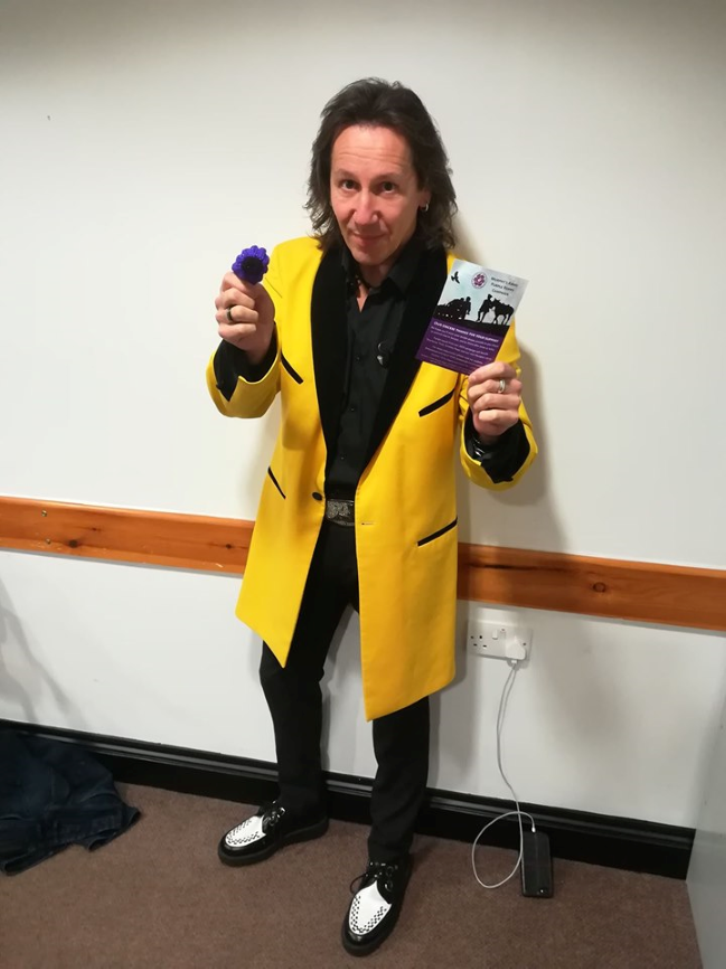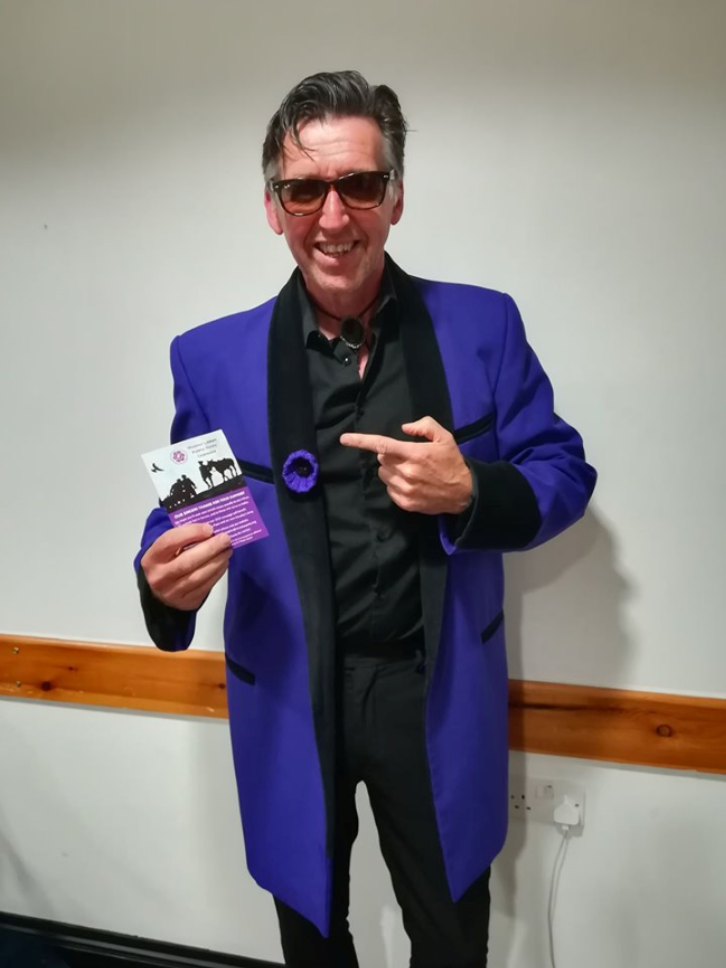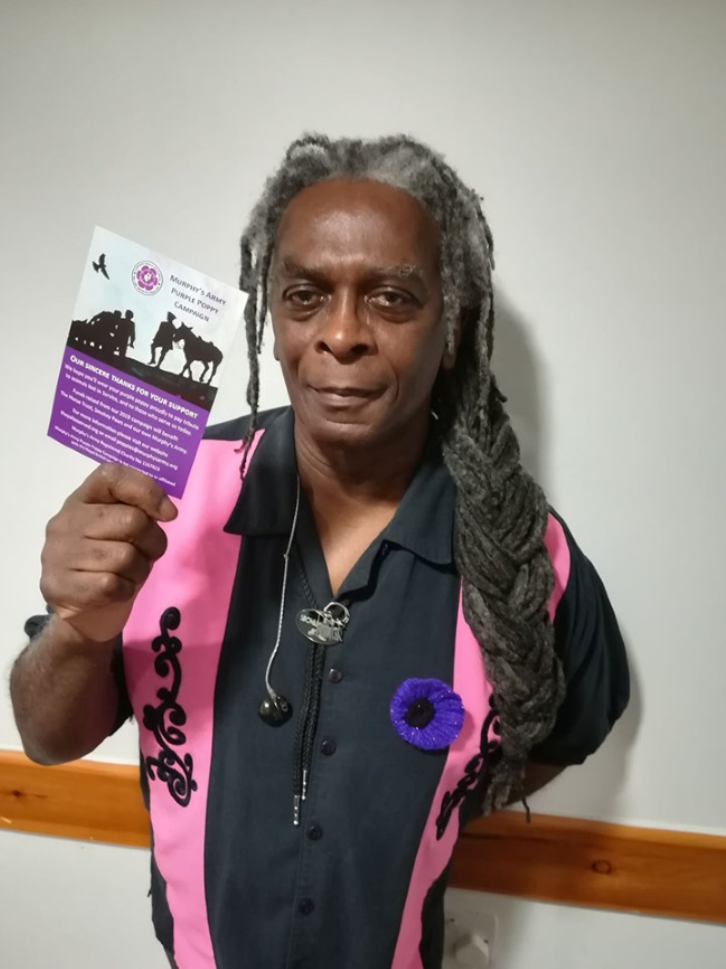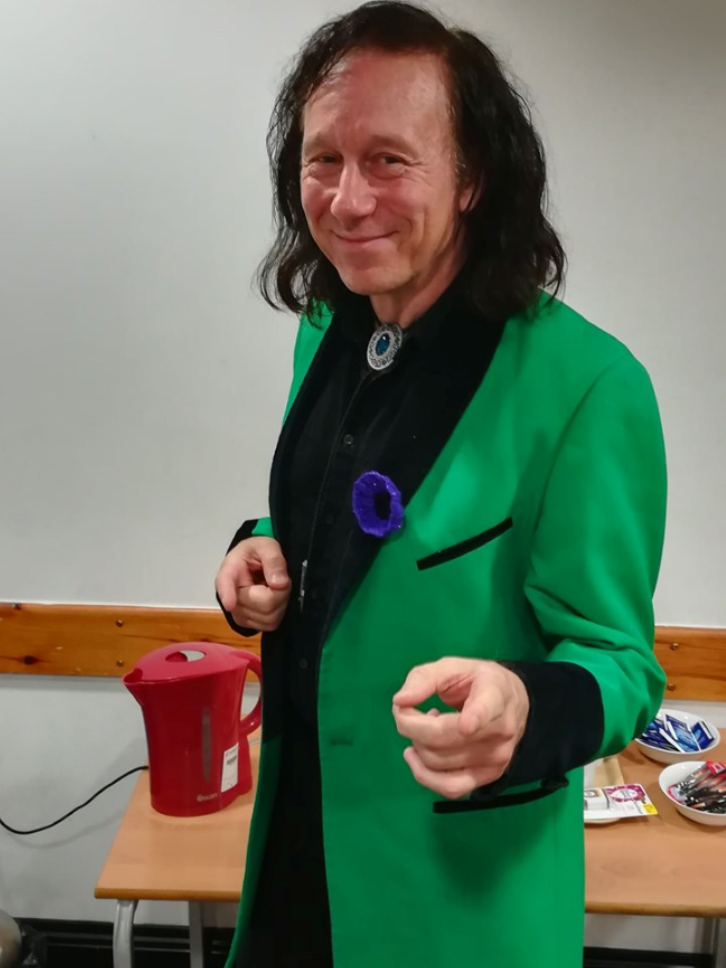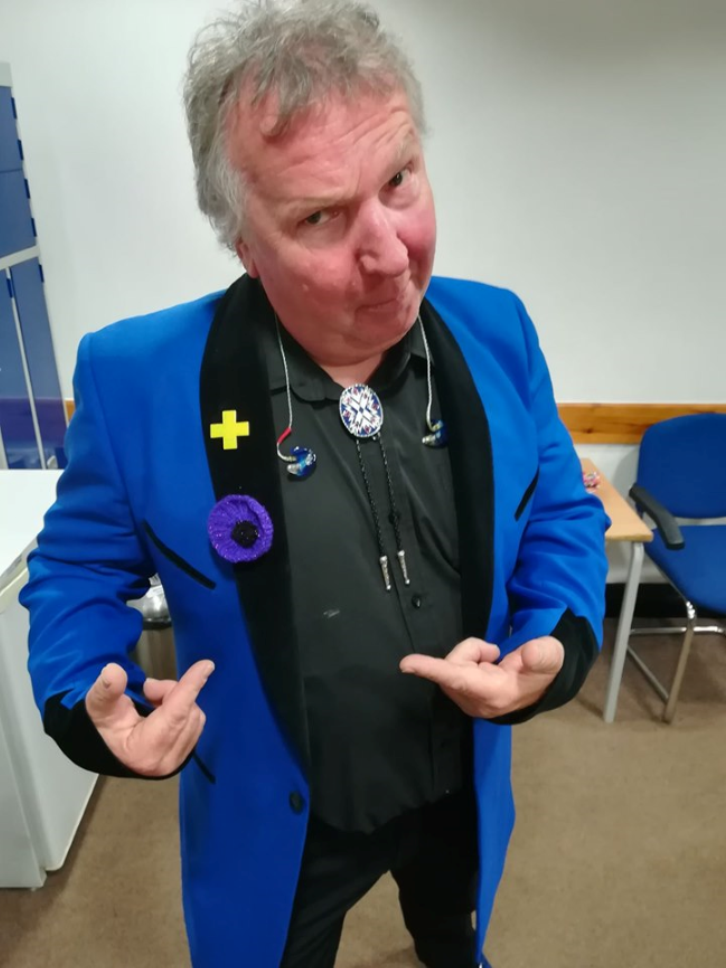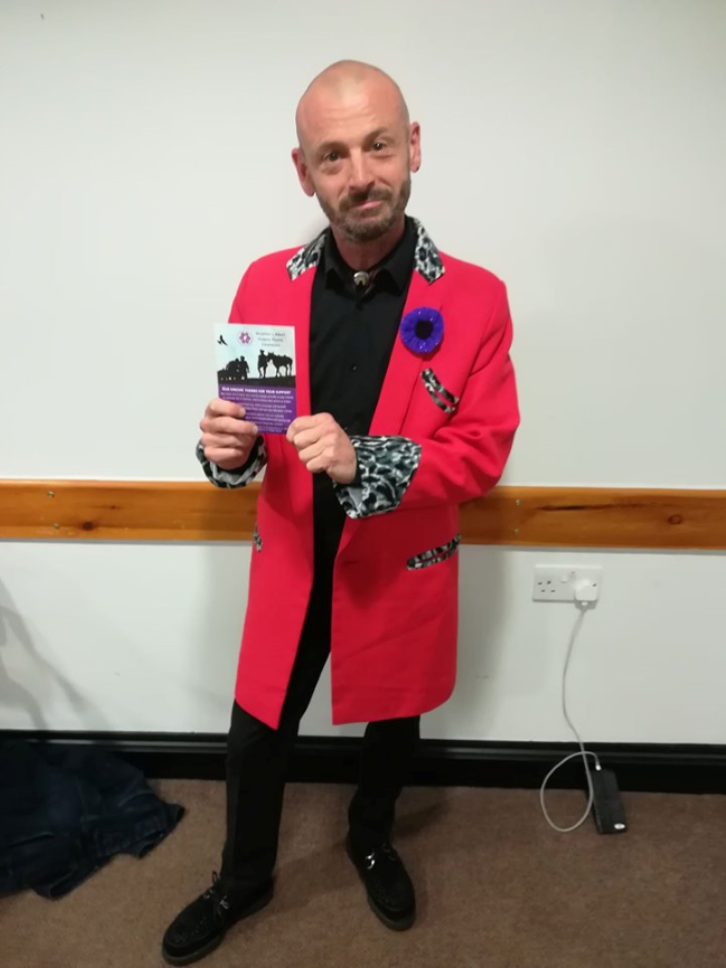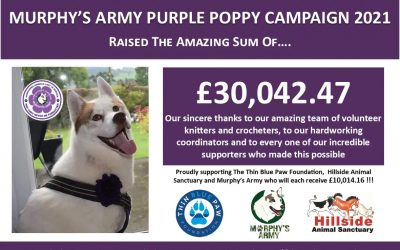 We are absolutely delighted to announce the total raised through our Purple Poppy Campaign 2021 – an amazing £30,042.47!!!! …
read more
PHOTO

G

ALLERY
Wearing their Murphy's Army purple poppies with pride! Just some of the amazing pictures from our Purple Poppy Campaigns. Don't forget to
send us yours
!
CONTACT

U

S
If you would like to contact us please do so using the following contact form. May we res[respectfully ask however that you do not contact us regarding availability of the Murphy's Army Purple Poppy pin badges or knitted poppies.  We will let you know via this site as soon as they are in stock.
Please remember, we're a small team made up entirely of volunteers but we will respond as quickly as we can