KATHERINE DOW BLYTON
"I'm delighted to support Murphy's Army and their Purple Poppy campaign"
PLEASE NOTE:  THE MURPHY'S ARMY PURPLE POPPY CAMPAIGN IS IN NO WAY CONNECTED TO OR AFFILIATED WITH THE RBL OR IT'S POPPY APPEAL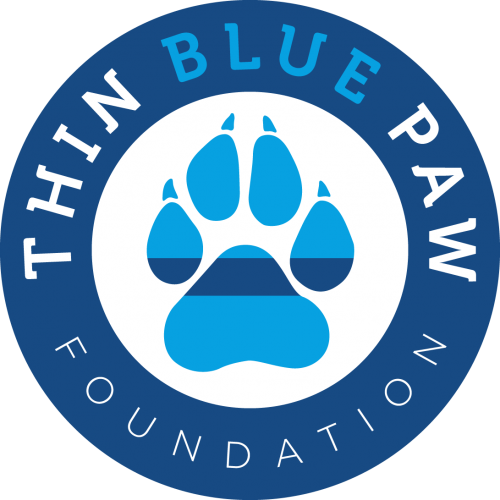 An honour to announce that the Thin Blue Paw Foundation are to be one of the beneficiaries of this year's campaign.
The foundation provides much needed financial support to retired police dogs and their owners across the UK.
Many people are unaware that retired police dogs do not receive financial support in their retirement from the force they served with, meaning the responsibility for their care and vet bills fall solely to their owner (ex-handler or member of the public). Unable to get pet insurance due to their working lives, many are left with ongoing vet bills which can amount to thousands. The foundation provides that support, so these unsung canine heroes can enjoy a long and happy retirement.
For more information about this very worthy cause please visit their website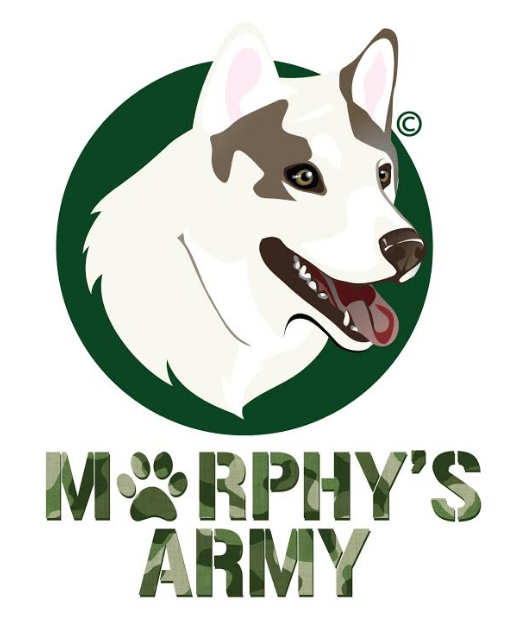 Murphy's Army
Our Campaign would not be complete without the inclusion of our very own Murphy's Army, enabling us to continue our work helping animals in need today.
Little did he know, when stolen in 2014, what an incredible impact the now famous Murphy would have. He brought together a team of people who, despite Murphy's safe return, pledged to help other owners whose pets were missing.  Awarded charity status in 2016, our mssiion is to help reunite pets with their owners, raise pet theft awareness and promote pet safety, welfare and care.
We are proud to have awarded over £30,000 worth of grants to assist rescues with the daily needs of animals in their care or to cover emergency veterinary bills. Your support means that our invaluable contribution can continue.
To find out more please visit our main website murphysarmy.org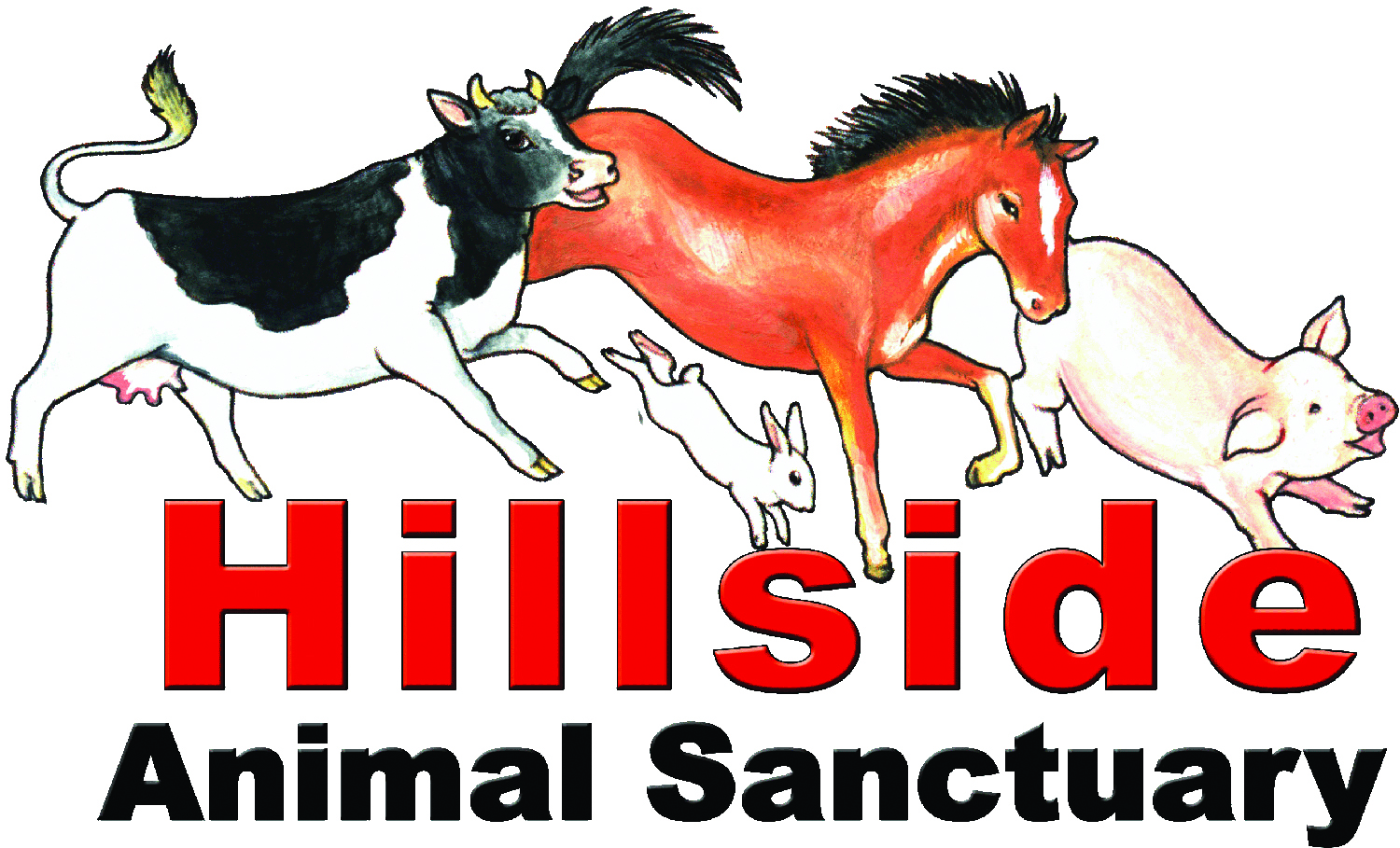 The third and very worthy beneficiary of the 2021 Murphy's Army Purple Poppy Campaign is Hillside Animal Sanctuary.
Hillside is home to over 4000 animals including several horses who have served with the  Metropolitan and other police forces.  They provide these brave horses with a home where they can enjoy a quiet retirement with open fields to relax and enjoy the rest of their days in the safety of the sanctuary.
Founded in 1995, Hillside provides a safe home for rescued animals, many of which had suffered neglect and abuse.
"We cannot put into words how much your support and kindness means to us and our rescued animals, so we want to say a big… Thank you!"
For more information about the great work they do please visit their website
SHOW

Y

OUR

S

UPPORT!
New stocks of Murphy's Army beautiful hand made purple poppies are now on sale!  You can choose from the traditional 'human' version with pin back, or our specially designed animal version with Velcro fastening to attach to leads or collars.
We also have a new 2021 Murphy's Army Purple Poppy pin badge plus an additional range of merchandise featuring the very poignant painting created for us by Dave H Remembrance Art.
Just follow the links to place your orders. Alternatively, you can make a donation, also very much appreciated.
C
ELEBRITY
B
ACKING
Our sincere thanks to the following celebrities, and their beautiful pets, who have supported the Murphy's Army Purple Poppy Campaigns to date. If you would like to join them and show your support please do get in touch.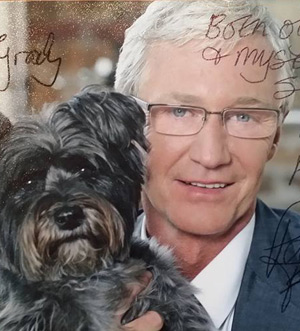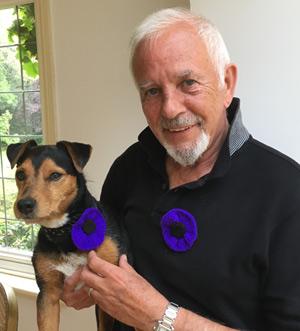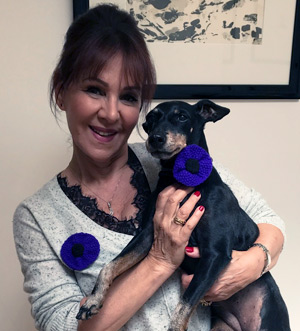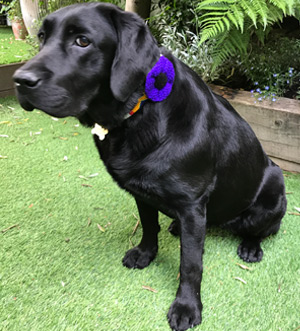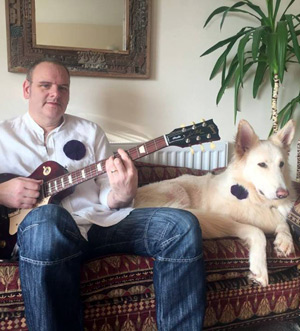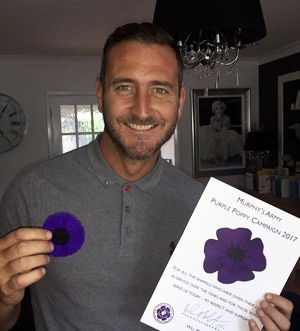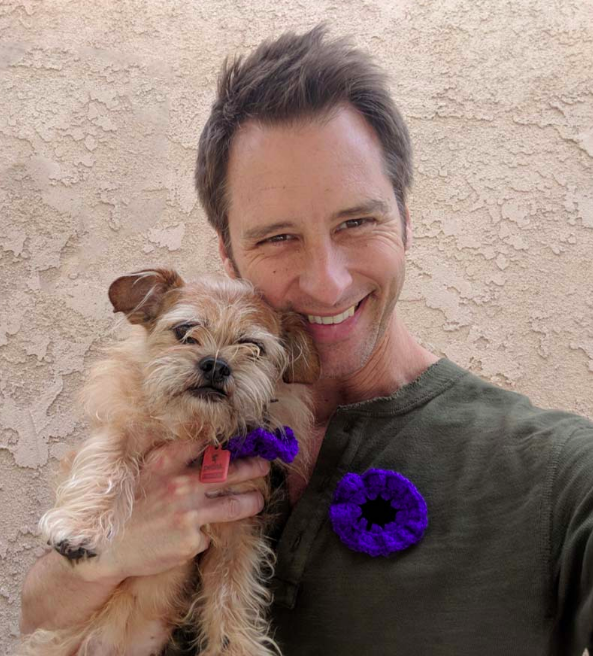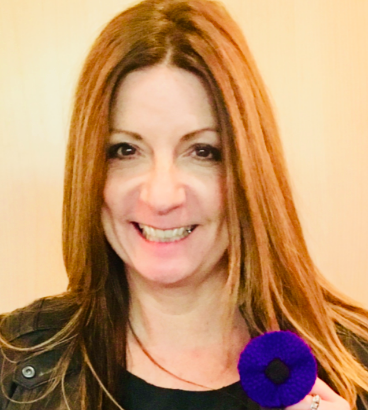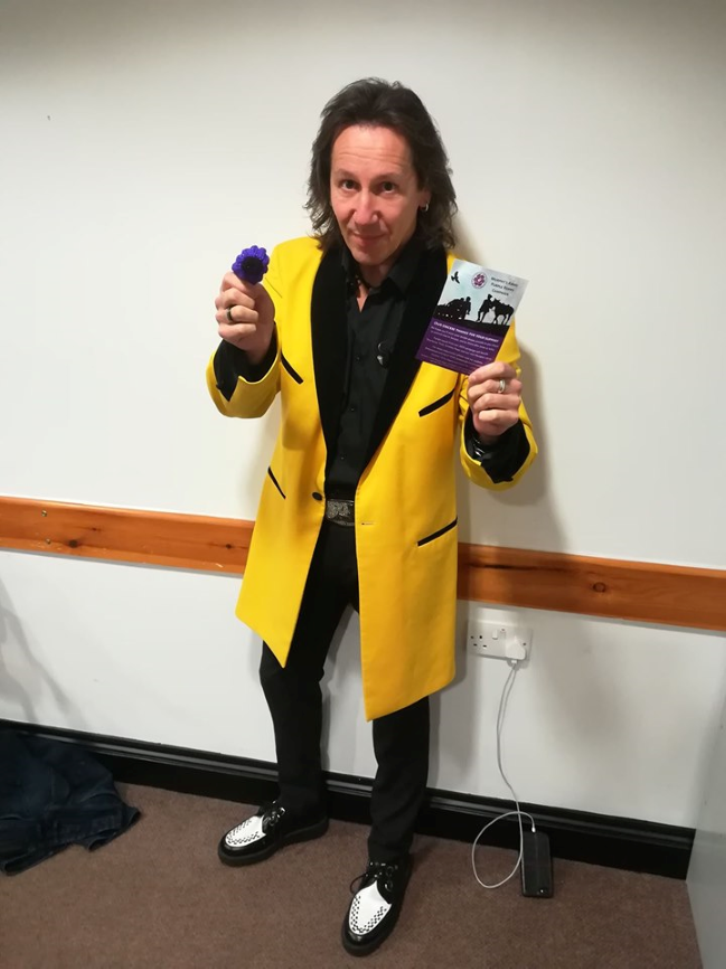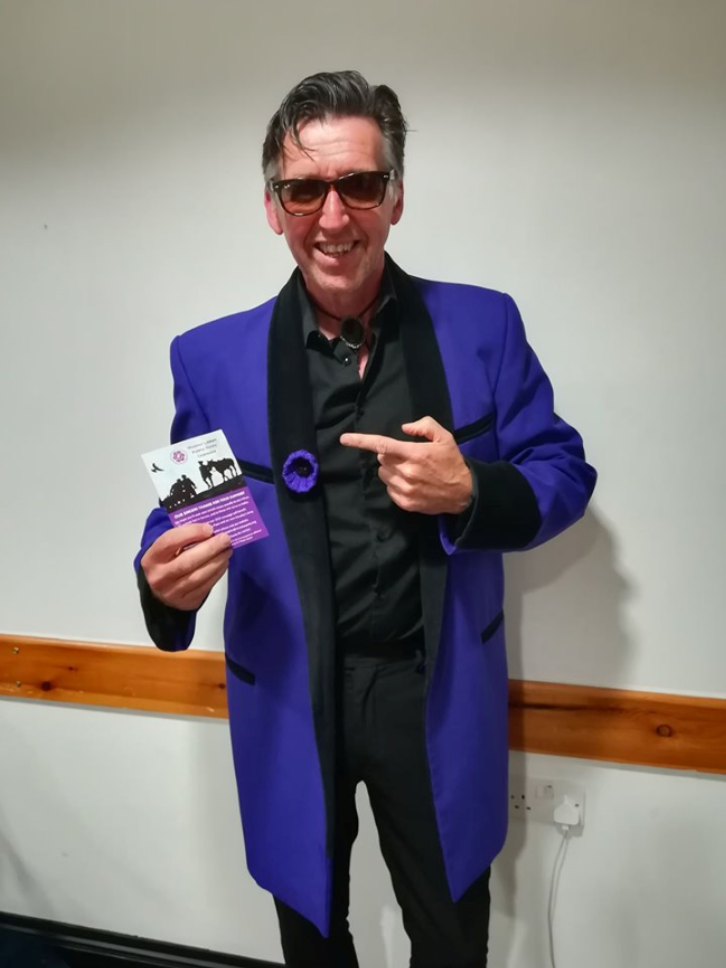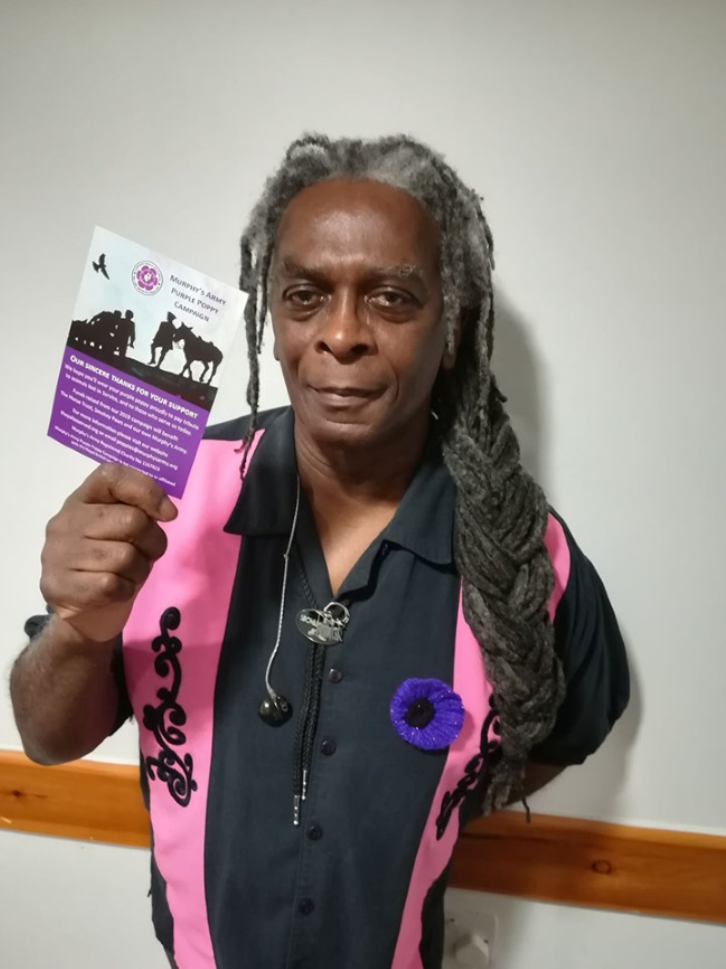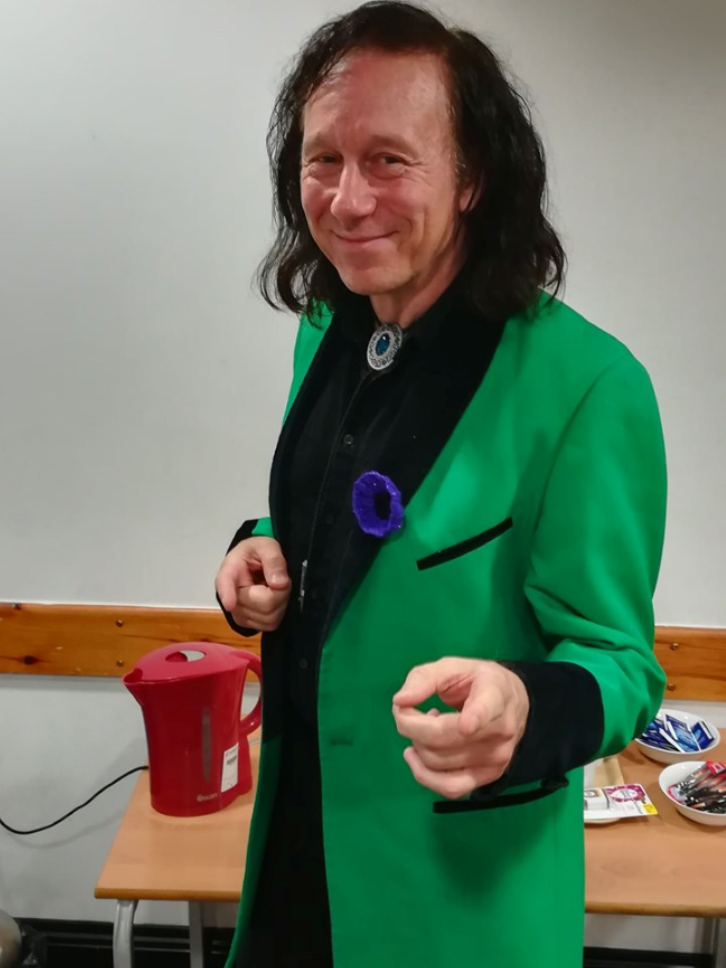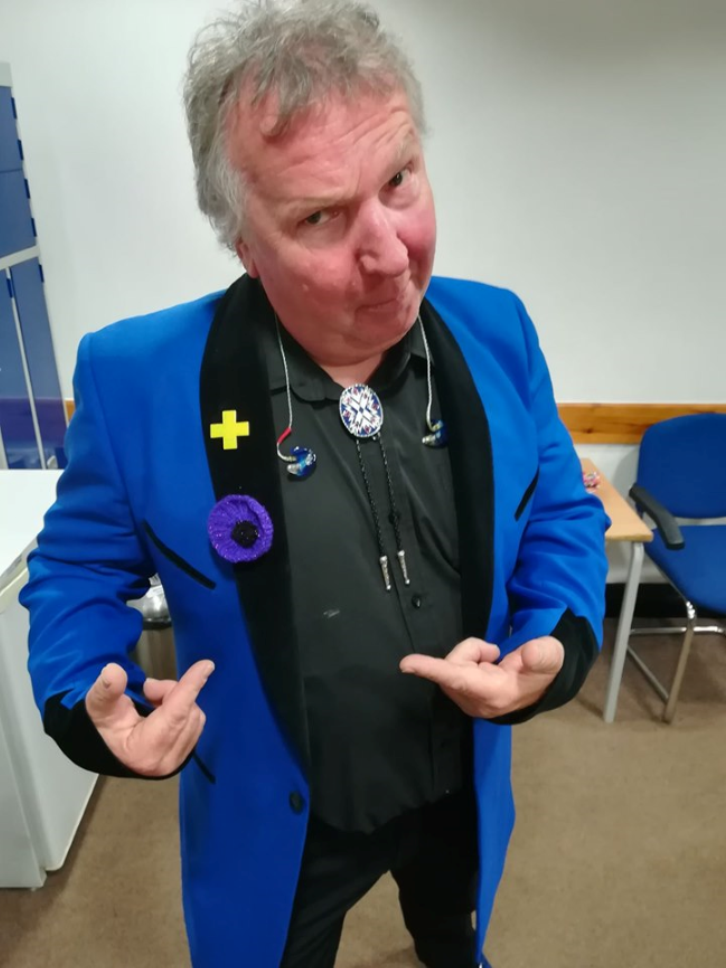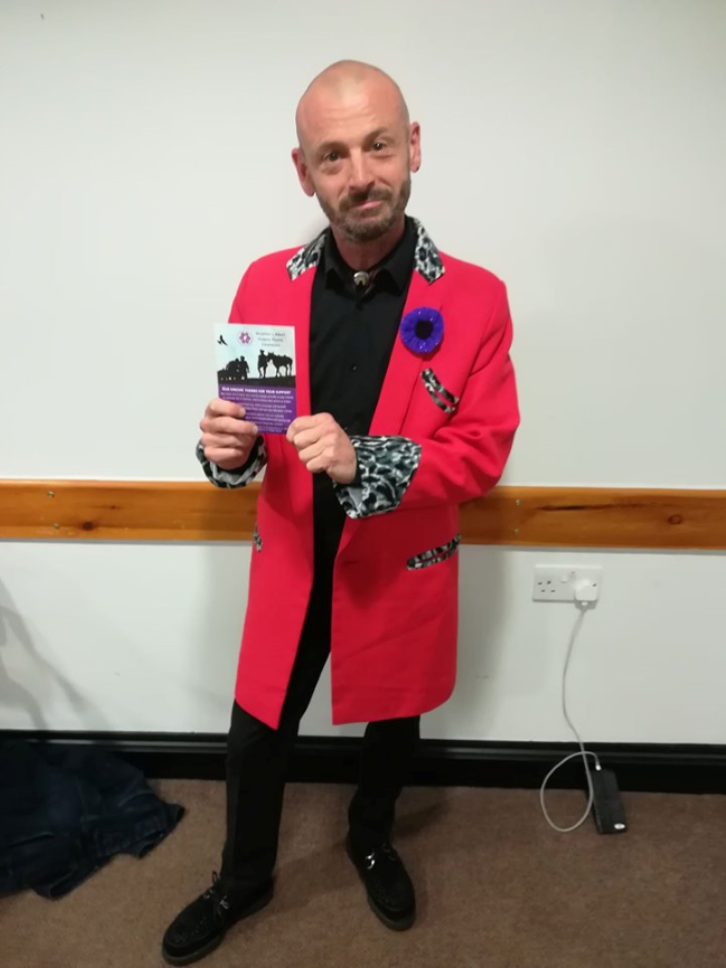 S
PONSORS
We are indebted to the businesses who have very kindly sponsored Murphy's Army Purple Poppy Campaign by covering the cost of stamps and packing materials, meaning more of the funds raised benefit our worthy causes.  If your business would like to help please do get in touch.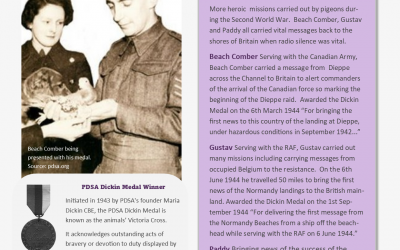 Remembering the animals of war  Murphy's Army Purple Poppy Campaign Information Sheet 9 features PDSA Dickin Medal Winners Beach Comber, Gustav and Paddy – pigeons who served during the Second World War. 
read more
PHOTO

G

ALLERY
Wearing their Murphy's Army purple poppies with pride! Just some of the amazing pictures from our Purple Poppy Campaigns. Don't forget to
send us yours
!
CONTACT

U

S
If you would like to contact us please do so using the following contact form. May we res[respectfully ask however that you do not contact us regarding availability of the Murphy's Army Purple Poppy pin badges or knitted poppies.  We will let you know via this site as soon as they are in stock.
Please remember, we're a small team made up entirely of volunteers but we will respond as quickly as we can