MURPHY'S ARMY
P
URPLE

 P

OPPIES

A

ND

R

EMEMBRANCE

M

ERCHANDISE

AVAILABLE SOON VIA OUR EBAY STORE 

We're delighted to announce that our new 2020 Murphy's Army purple poppy pin badges will be in stock shortly.  As many of you will know 2019 stocks sold out very quickly so please order early this year to make sure you don't miss out.  Murphy's Army knitted purple poppies, for animals and humans, will also be available. Our range will be extended for 2020 too with exciting new products – all of which will benefit our chosen charities, and of course help make sure that the animals who served and continue to serve are not forgotten.

PLEASE NOTE:  THE MURPHY'S ARMY PURPLE POPPY CAMPAIGN IS IN NO WAY CONNECTED TO OR AFFILIATED WITH THE RBL OR IT'S POPPY APPEAL
MURPHY'S ARMY TRADITIONAL HAND MADE PURPLE POPPIES
Our traditional Murphy's Army purple poppies have been hand made for us by our amazing team of volunteers. They're priced at just £3 each which includes postage and packing. You can choose from the 'human' version with pin back, or the specially designed animal version which has an adjustable Velcro fastening to fit safely and comfortably on collars or leads. They are approximately 5 cm in diameter.
Numbers are limited, and our purple poppies have sold out in previous years so please order as early as possible to avoid disappointment.
Please note every one of these traditional Murphy's Army purple poppies has been hand made with love. Each will be slightly different – some will be knitted, some crocheted, and there will be variations in colour. If you have a preference as to knitted or crocheted please let us know when you order and we'll do our best to oblige, but, as we hope you understand, this can't be guaranteed.
Please also note Murphy's Army purple poppies are for decoration only and animals should not be left unattended whilst wearing them.
And finally, apologies but due to the high postage costs and so many orders not reaching their destinations we are no longer able to post to overseas addresses.  Any overseas orders received will be refunded immediately. We're extremely sorry about this but trust you will understand.
PLEASE NOTE: ALL 2020 STOCK WILL BE MANAGED VIA OUR EBAY STORE.  LINK TO FOLLOW SOON!
THANK YOU FOR YOUR UNDERSTANDING AND INCREDIBLE SUPPORT!
Murphy's Army Purple Poppy for Humans – Pin Back
£3 Each (Inc P&P)
UK & BFPO ONLY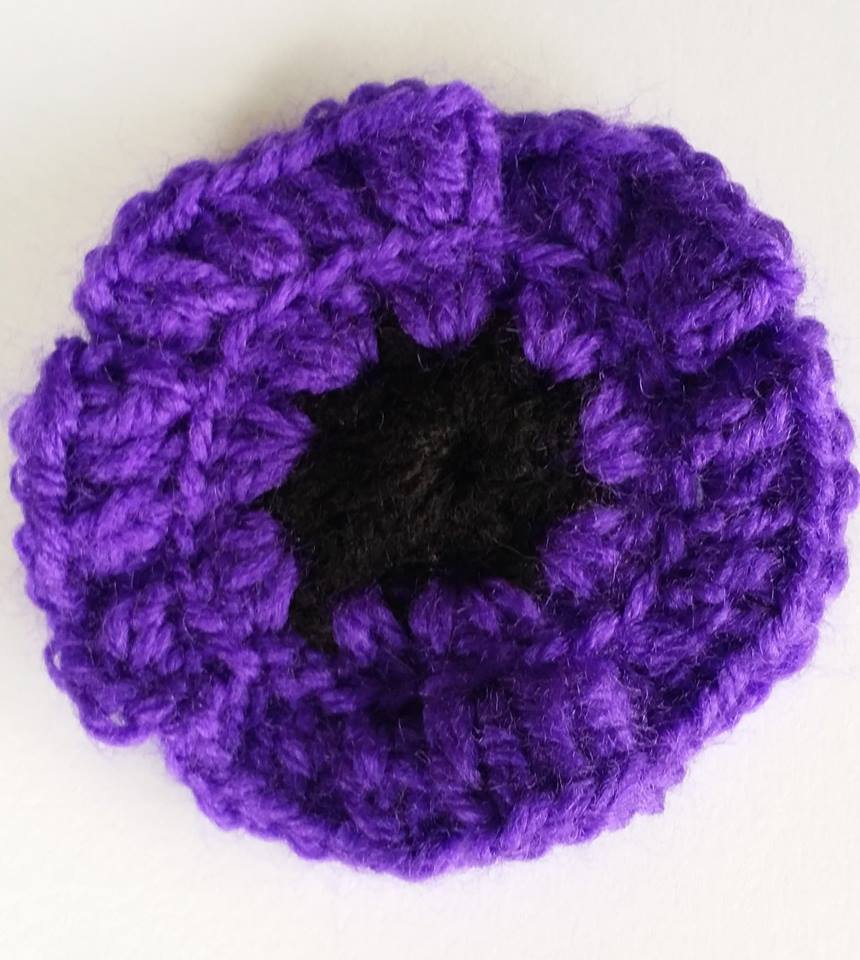 Murphy's Army Purple Poppy for Humans – Sparkly
£3 Each (Inc P&P)
UK & BFPO ONLY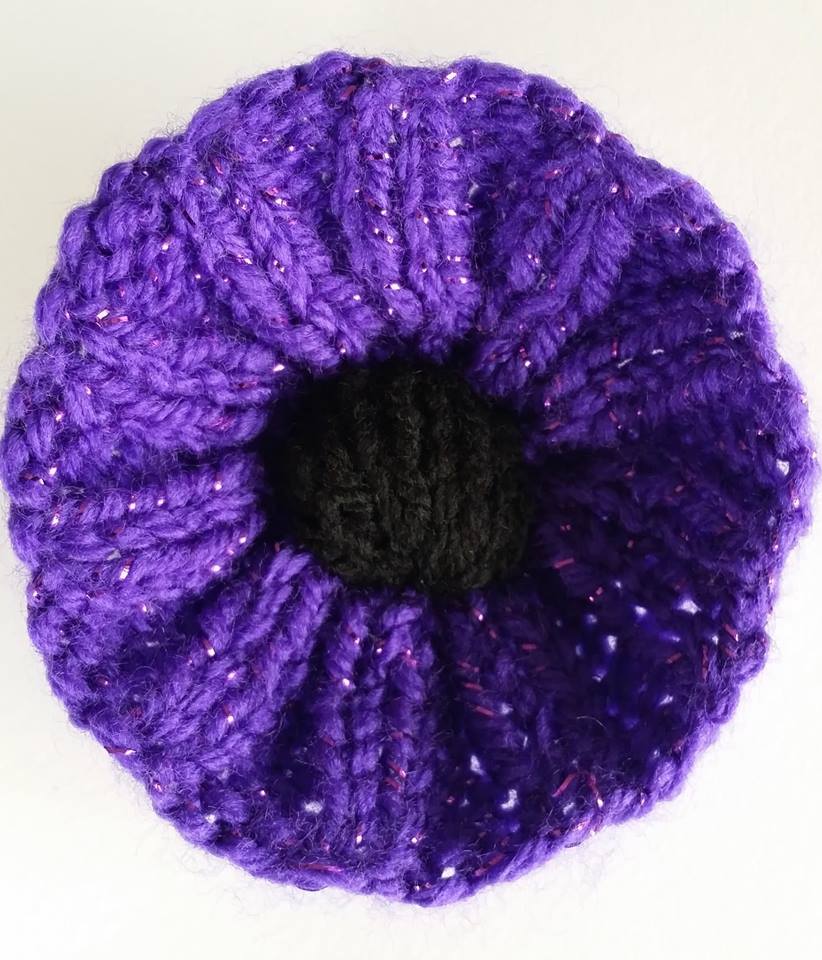 Murphy's Army Purple Poppy for Animals – Velcro Fastening 
£3 Each (Inc P&P)
UK & BFPO ONLY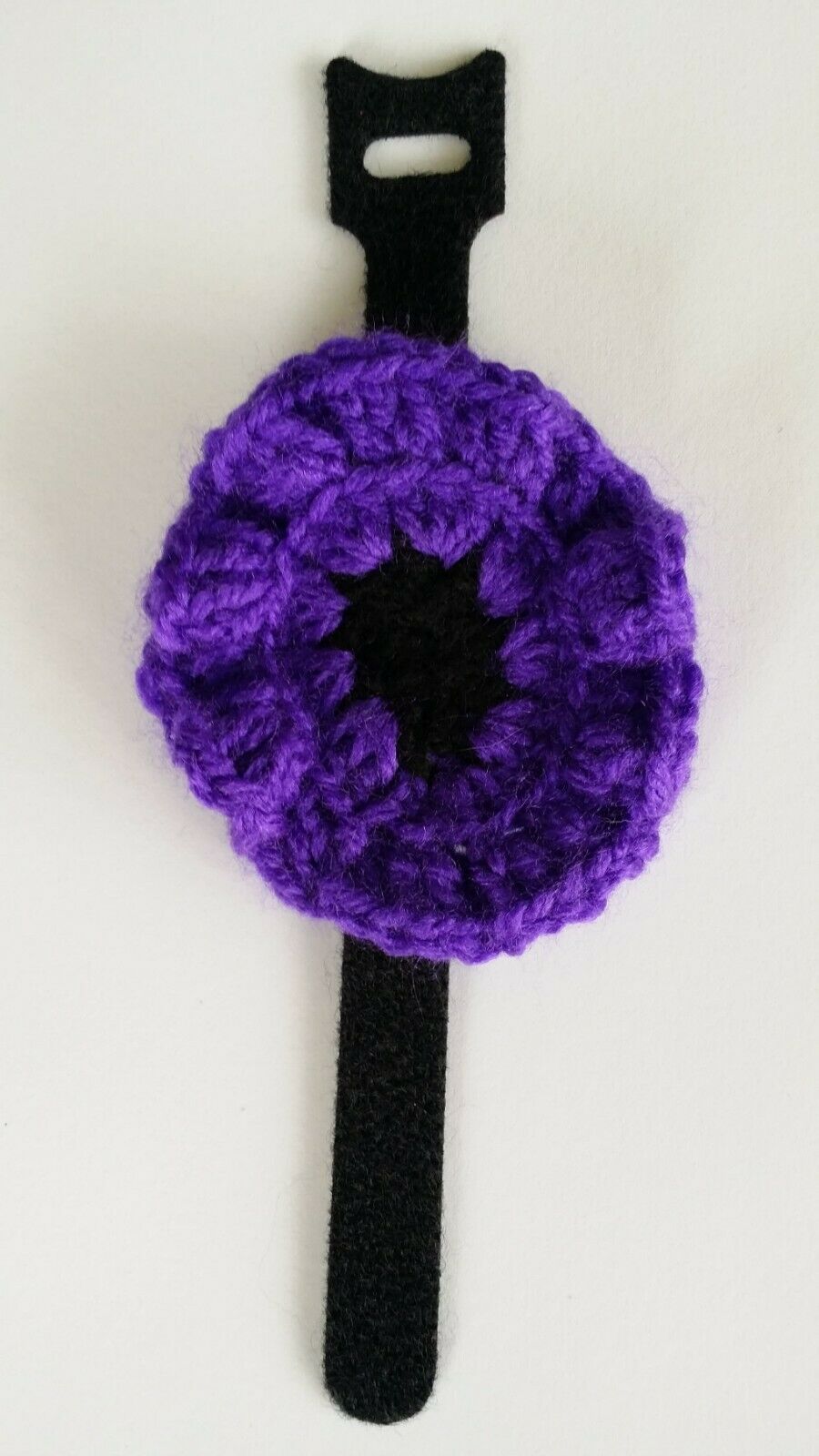 Murphy's Army Purple Poppy for Animals  – Sparkly 
£3 Each (Inc P&P)
UK & BFPO ONLY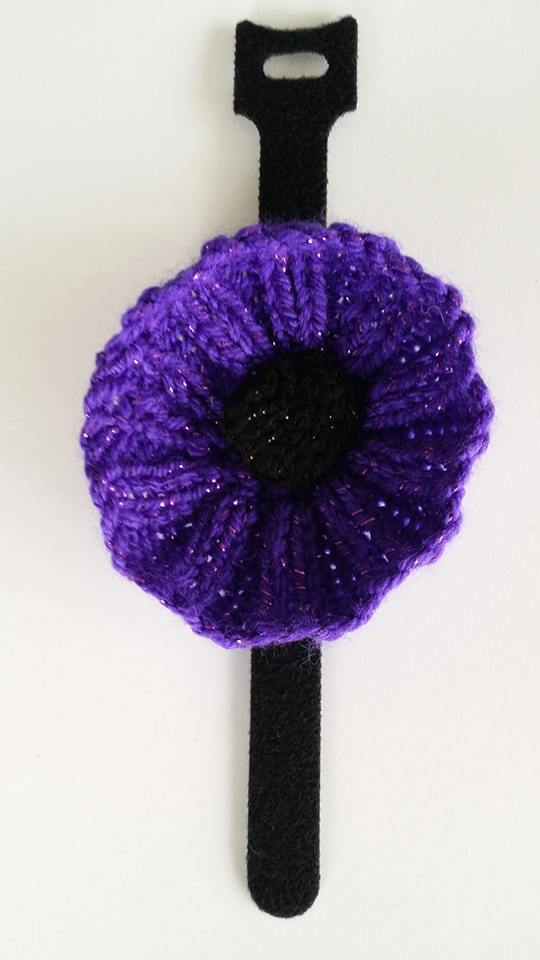 MURPHY'S ARMY P

URPLE POPPY PIN BADGES
Our NEW 2020 Murphy's Army purple poppy pin/lapel badges will be in stock soon.  Approximately 25mm in size the badges feature the purple poppy with the inscription 'They Also Served' beneath.  Supplied on a backing card with cellophane wrap so ideal for gifts too.
Priced at just £4 each including postage and packing we know these are sure to be popular so don't miss out!  As above unfortunately we are only able to post to UK and BFPO addresses.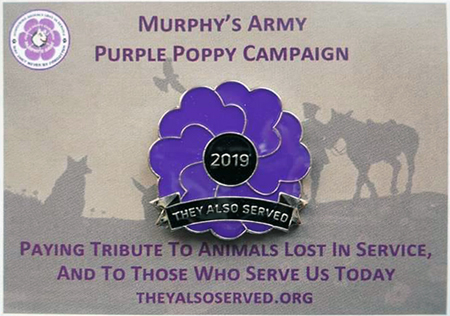 Although we hope to process and post within 48 hours of receiving your order sometimes it may take a little longer. Please therefore allow up to 7 days before contacting us.
All our team are unpaid volunteers and do not claim expenses. Only essential costs including postage, packing and processing fees are deducted from the sales – so every one really will make a difference.  
Thank you again for supporting Murphy's Army Purple Poppy Campaign™ and for helping us to make sure that the animals are not forgotten!